Navigation Page
Got some links here...to some random-ass pages....
The following is a list useful links that I have compiled. If you wish to be added to this list, please send me an e-mail.
Various other links
Coming Soon will be a page that contains my bro's possible new 04 GTO....
Keep an eye out!
Also coming soon will be a page with my dad's jeep
and one for my roomie's bird....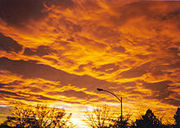 My Favorite Links
the roomie's fav site....
One of the best online stores for late model V8's
Have Fun!